Fireblaze Pottery Gallery
I make handmade art pottery fired with several techniques. The following galleries have images that are representative of some of that work.
Click on a picture to take you to a gallery of that type of work.
New!!! Jewelry by Fireblaze Pottery. All jewelry is created using my originally designed stamps and molds. Visit my Square Website to view and purchase:

Fireblaze Pottery Jewelry Store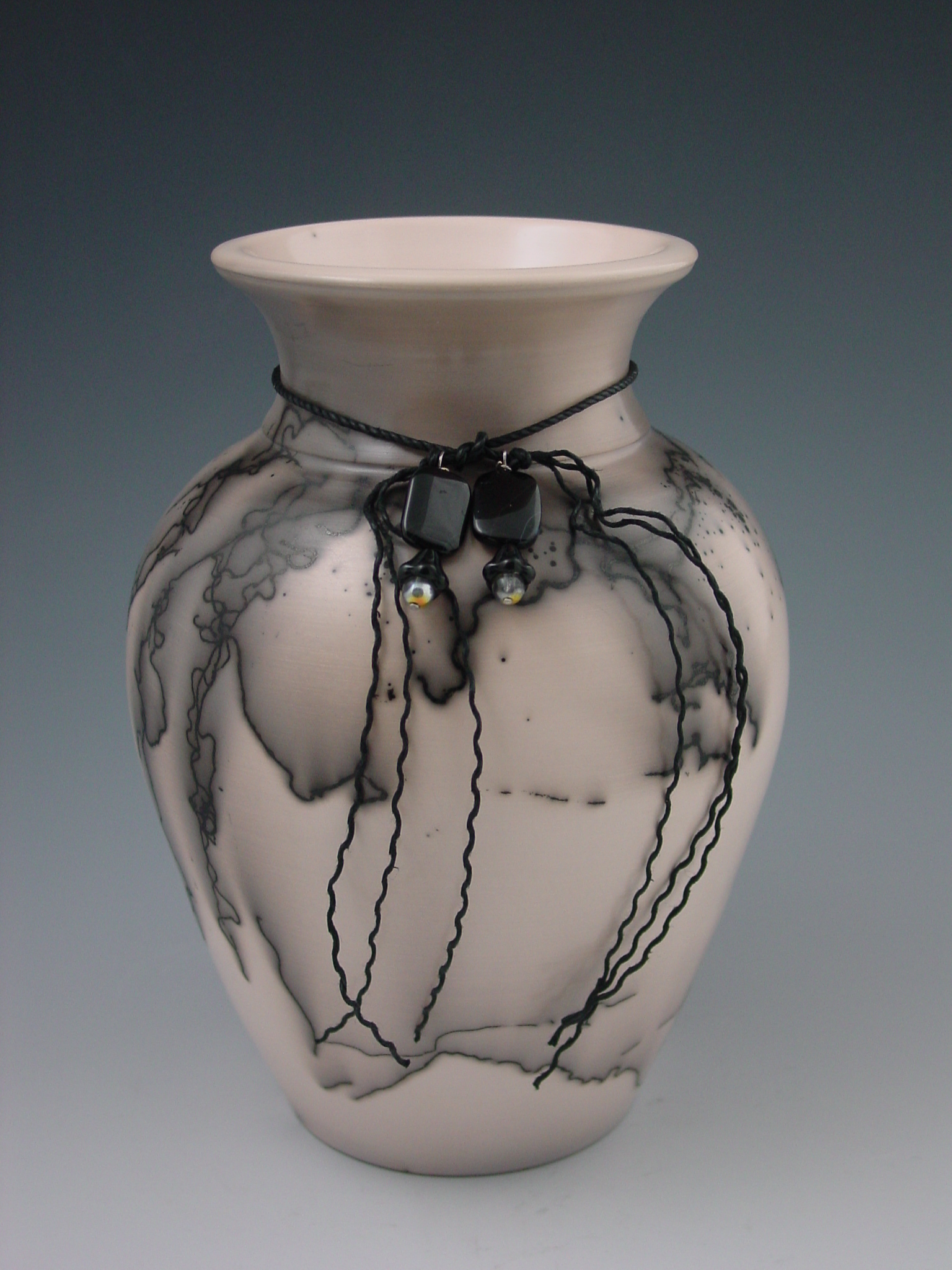 Custom Carbon Vessels can be made to order with your pet's hair used for the carbon marking.
I have used horsehair, dog hair, emu feathers, and llama fiber so far with great results.
This is the standard shape but I can create any shape/size, with or without a lid.
Contact me for pricing.
Commission - Galaxy Hotel, Macau